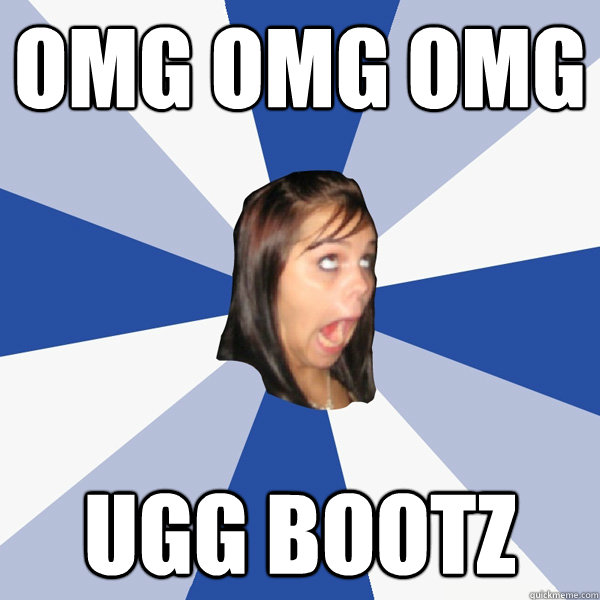 It's official: cold weather impacts significantly on society at large. First, it doesn't do much for office morale- 'Oh no, it's snowing again' my colleague bleakly declared this afternoon. It's only been a few days and everyone is complaining about the drop in temperature and having soggy feet! I simply don't understand the alarm.
We should all know by now that a sensible pair of hard soled shoes and a good hat are mandatory wardrobe items for a Londoner in January. Yet many people (females in particular) seem to get their head and footwear all wrong. No one ever said that skin coloured tights add any warmth whatsoever when wearing pumps! I see women at the bus stop shivering away and I think, serves you right for turning your nose up at the bobble hat Auntie Sue gave you for Christmas.
We have to be practical people. Which makes me wonder how on earth sheepskin boots, produced in a country with a veritably tropical climate, ended up being the wet weather solution for British women. Yes they are warm, but they also get wet, smell terrible and cause the wearer to look like a loping Neanderthal. If temperatures don't rise soon, who knows, we might start seeing 'Onesie' wearing executives on the way to work. 
Jess Swinton, London
Share on :